Transform Your Health, Naturally. Nature's Solutions for a Healthier, Happier You.
What are customers are saying about us
Purchased a few things for gifts. Easy online transaction and everything came way on time. Absolutely love the 5 pack of oils and so did everyone I gifted !! I've had the elderberry syrup which was yummy, You can also purchase a make your own pack. Body butters are also divine !!!! I'll be back to purchase again !!
Gloria R
auntie amie's bug buster is a sensational bug repellent great for hikes or long lake days plus it's made with lovely ingredients so no need to be shy with lathering it on!(not that you need to- a little goes a long way). also the cycle oil? works absolute wonders. my symptoms improve almost instantly LOVE THE OILS!!!!!!!!!
Nai K
I love all of the oils. Over the past few days I have been using the Jamila Facial Oil and the Konjac Facial Sponge, love these products as well. My face is so smooth and clear. I can't say enough on how much I am enjoying using these products ♥︎ It's so easy to order and the service has been top notch.
Rachel C
The Wellness Corner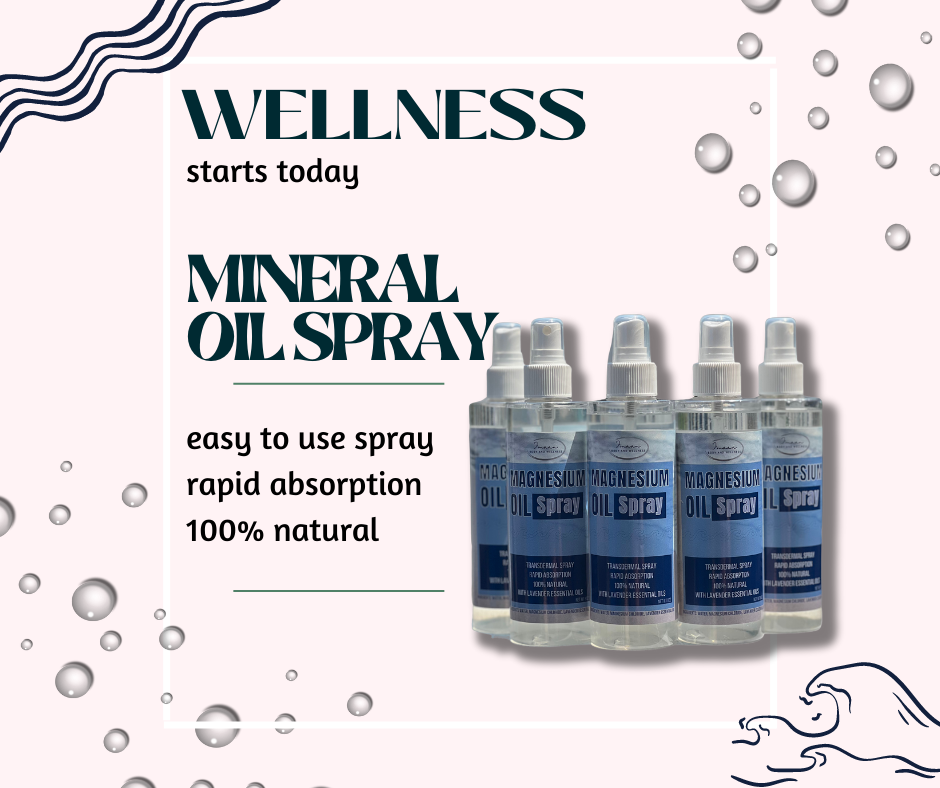 Unlock the secret to wellness with Magnesium Oil Spray! If you're feeling tired, stressed, or in need of a sleep solution, this little bottle of happiness could be your answer. Discover why magnesium oil spray is becoming a self-care essential, offering a convenient and effective way to supplement your magnesium levels. Say goodbye to magnesium deficiency and hello to improved sleep, reduced stress, soothed muscles,...